When you're ready to buy a new smartphone, it's essential to consider all of your options. There are a lot of different phones on the market, and each one offers its own set of features. So, how do you know which phone is right for you?
Below are 13 things you should keep in mind when shopping for a new smartphone. By taking these factors into account, you'll be able to find the phone that best suits your needs and budget.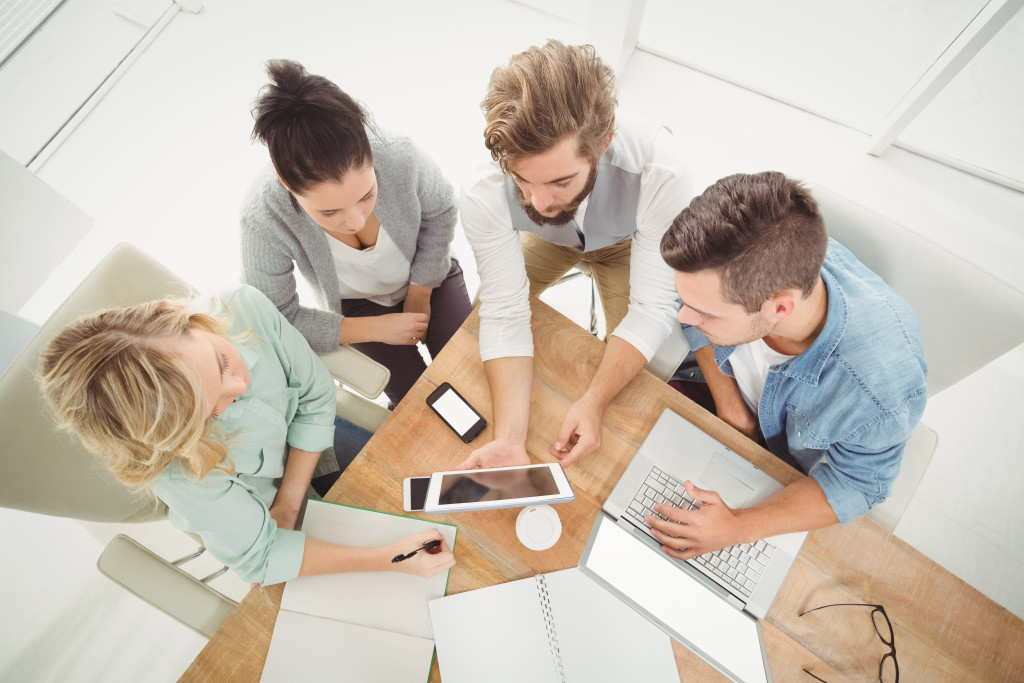 1. Decide What Type of Phone You Want
There are three main types of smartphones: Android, iOS, and Windows. Android phones are made by a variety of manufacturers and offer the most customization options. iOS phones are made by Apple and are known for their intuitive design and wide range of apps. Windows phones are made by Microsoft and offer a unique tile-based interface.
2. Consider Your Budget
Smartphones can vary in price from around $100 to $1,000 or more, so it's essential to set a budget before you start shopping. Keep in mind that the most expensive phones don't always offer the best features. There are plenty of great phones available for less than $500.
3. Think About How You'll Use the Phone
Different phones are better suited for other tasks. If you plan to use your phone mainly for calling and texting, then you don't need a high-end model with a ton of features. On the other hand, if you want a phone that can do everything, you'll need to spend more money.
4. Check the Coverage in Your Area
Not all carriers offer coverage in all areas, so it's important to check before you buy a new phone. Verizon and AT&T are the two largest carriers in the United States, and they both offer nationwide coverage. T-Mobile and Sprint are smaller carriers that offer more limited coverage.
5. Smartphone Performance: Processor and Ram
You'll want to pay attention to the processor and RAM when you're looking at new phones. The processor is the heart of the phone, and it determines how fast the phone will run. The RAM is used for temporary storage, and it affects how many apps you can run at the same time.
6. Battery Life
Battery life is another important factor to consider when shopping for a new phone. You'll want a phone that can last through a full day of use without needing to be recharged. Some phones have better battery life than others, so be sure to check the specs before you buy.
7. Display
The display is one of the most essential parts of a smartphone. It's what you'll use to interact with the phone, and it should be large enough that you can see it easily. You should also ensure that the resolution is high enough that text and images are clear. Tablets have a large display, but they can be more difficult to carry around. For instance, if your Ipad display breaks, then you will have to get an expert to repair your iPad.
8. Camera
Some phones have two rear-facing cameras, which allow you to take photos with a depth of field effect. This is a great feature for taking portraits or landscape photos. The camera resolution is also essential, especially if you plan to print your photos. You should look for a phone that has a resolution of at least 8 megapixels.
9. Storage
Most phones come with either 16 or 32GB of internal storage. However, if you need more storage, you can add a microSD card. Some phones also come with a built-in cloud storage option. This is a great option if you don't want to carry around a lot of cards or if you plan to use your phone for music or video streaming.
10. Fingerprint Sensor vs Face Unlock
A newer feature on some smartphones is the fingerprint sensor or face unlock. The fingerprint sensor is used to unlock the phone, and it's more secure than a password. Face unlock uses the front-facing camera to scan your face, and it's less secure than the fingerprint sensor.
12. Extras
Some phones come with extras like a virtual reality headset or an extra battery. These features can be fun, but they're not essential.
13. Buying Refurbished
If you're looking for a great deal on a new phone, you may want to consider buying refurbished. Refurbished phones are used phones that have been cleaned, tested, and repaired. They're a great way to get a high-end phone for a fraction of the price. Just be sure to buy from a reputable seller to avoid getting scammed.
When you're shopping for a new phone, it's important to consider all the factors we've mentioned. You should think about how you plan to use the phone, what type of phone is best suited for your needs, and what features are important to you. We hope this article has helped you narrow down your choices and that you find the perfect phone for you.