Jewelry is a timeless gift. People prefer these precious accessories because of their aesthetic value and elegance. Also, they hold a lot of emotions from the giver to the receiver. For these reasons, many entrepreneurs venture into the jewelry business. But when competition becomes stiff, how does one stand out and shine?
High-quality Photos
Jewelry promotion thrives on excellent photography. One must be able to see all the fine details of the piece, as if they are holding it in their hands. A high-end jewelry retouching service can do this for you. Each piece will come to life and attract a potential client's eye. The play of sparkle and shadow will emphasize the beauty of the jewelry in the photograph. Also, the natural color of each gem will shine through the picture. These elements help in promoting your merchandise. But remember to have integrity in your photos. High-quality photos should be a reflection of your items, not an alteration of them.
Chic Brand Name and Image
A brand name that is easy to remember is important in any business. When you are in the jewelry industry, your business name should speak of elegance. Some use their family name because the business is passed on from one generation to another. This speaks of legacy and credibility. Others use adjectives that pertain to quality.
Another important thing is your brand logo. Think of something that exudes professionalism and sophistication. The colors, image, and font should relay to your customers that you deliver only the best.
Sentimental Promotions
Jewelry always conveys emotions. This is why it is a perfect gift for different occasions. As an entrepreneur, be on the lookout for these seasons when you can have promotions.
Romantic love is often conveyed through jewelry. Engagement rings and wedding rings are in-demand all year round. But Valentine's Day is one of the peak occasions. People show their admiration to their mothers through elegant necklaces and earrings. Mother's Day is ripe for this opportunity. Graduates also receive jewelry as congratulatory gifts.
Make your promotions two to three months earlier than the actual occasions. This will put you on top of the list of customers browsing for the ideal gift.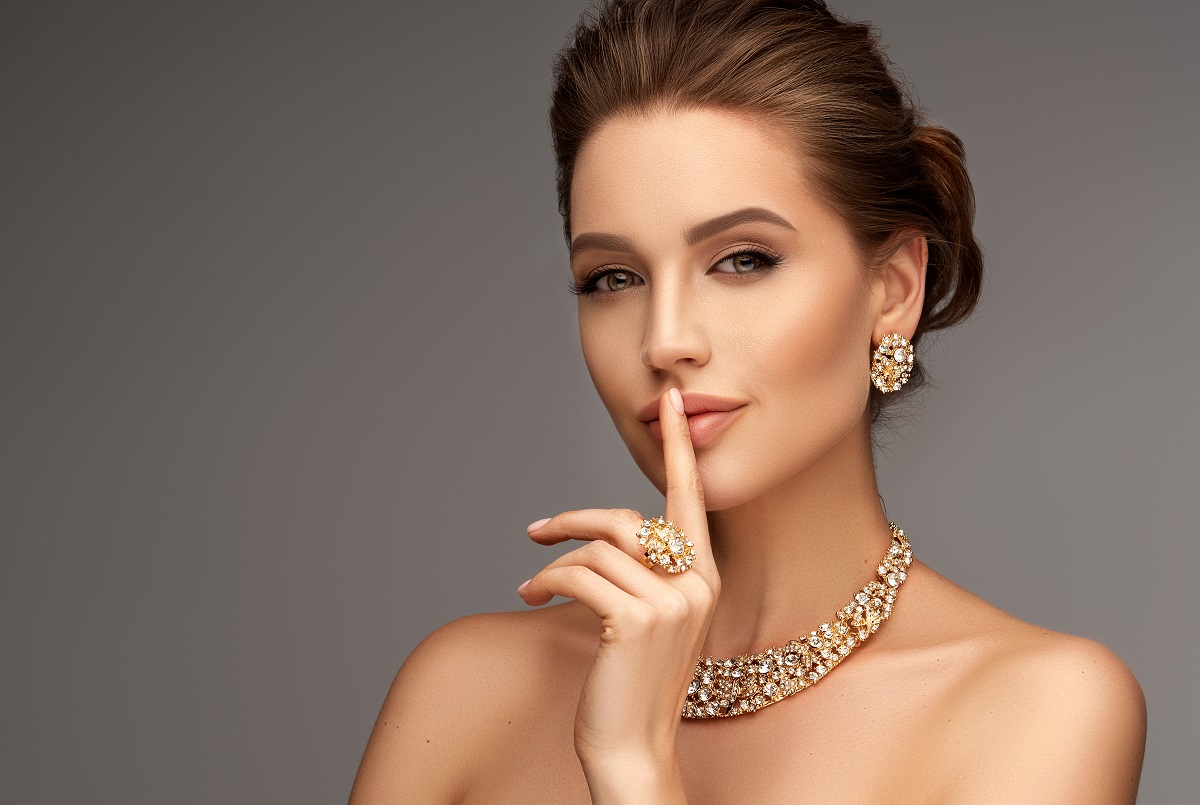 Precise Descriptions and Backgrounds
Some customers are very particular with the specifications of their jewelry. Be sure to provide ample information about the cuts and carats of your pieces. Also, you can share some of the processes that you use for each piece of jewelry. Some prefer their jewelry to be handmade. If available, mention the offer to customize outright.
The design of some pieces in your selection may have inspirations behind them. You can share these stories to highlight these pieces of jewelry. When people see that you are knowledgeable about your craft, it builds credibility.
Genuine and Carefree Advertising
When looking for someone to advertise your jewelry, you do not have to look far. Wear your jewelry at the events that you attend. Some women from these events might approach you to ask where you have bought your accessories. This is easy and free advertising. You can also do the same for your family members. Ask them to wear some of your pieces. People see jewelry from a different perspective when it is worn. This is in comparison to being on jewelry stands alone.
Jewelry pieces never go out of style. With proper promotion, your pieces can have the edge over others. Do not allow your sales to be lackluster. Polish your marketing strategies and see sparkling results.