An active lifestyle is most needed, especially when people have to stay home to avoid catching Covid. In the past, people perceived houses as a place of respite after a long day's work. However, this trend is slowly changing with the advent of work-from-home and remote class setups. The goal is to decrease the likelihood of a sedentary lifestyle by installing equipment that promotes activity and productivity at home.
If you plan to make home renovations to accommodate these needs, here is a list of home improvement ideas for you and the rest of the family.
Making space for a home gym.
Are you keen on maintaining your ideal body shape but don't have the time to go to the gym? Why not install a home gym instead. An at-home gym is a smart investment considering that you are spared from spending money on an annual gym membership and commuting. Plus, a home gym allows you to work out within your private space, safe from possible unwanted encounters with gym members or the likelihood of catching germs and viruses from other gym users.
If you are within a budget, you can purchase gym equipment per piece, prioritizing those you frequently need. Meanwhile, some equipment providers allow loans and other installment plans.
Clearing up for a mini basketball area
In recent years, everybody, regardless of gender orientation and age, is getting interested in basketball. It can be a good home renovation project that may encourage family and household members to play and have fun. Besides being a fun game, basketball can also be a full-body workout that helps build endurance, balance, and coordination. Regular practice and playing of the sport may enhance concentration and develop discipline.
You only need some space in your backyard or driveway and convert it into a mini basketball area. Or, you can also go for the classic idea of mounting the basketball hoop on one wall of a garage, and you're ready for a fun game! There are also portable, in-ground, shorter hoops designed for kids. You can further light up the basketball arena using a couple of powerful LED lights to encourage a game even at night.
Promoting creativity and creating a craft room.
Health and wellness are not just all about developing bodies. It should also include developing a person's mental and spiritual wellbeing. Working from home may be mentally-taxing as it is devoid of social interactions and possible opportunities for recognition. To get out of one's head, it is best to be engaged and distracted in something more meaningful and productive, like arts and crafts.
A craft room with a sewing machine or a shelf filled with cute beads and other craft-making materials would be a good respite for individuals who are into the arts. You don't have to spend money building an entirely new room for the craft room. Try de-cluttering your garage and find space for woodworking. You can also install a makeshift room in other parts of the house for this.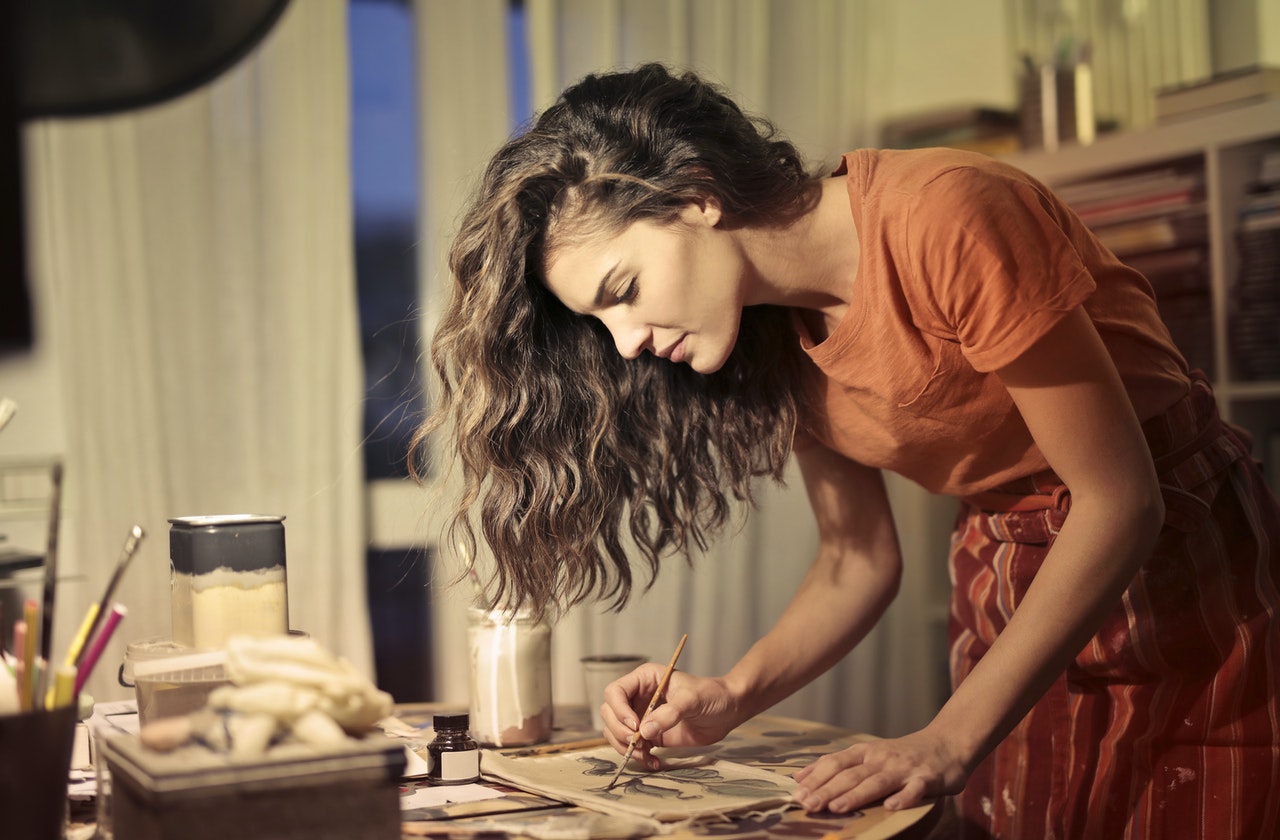 Improving indoor lighting
Indoor lighting may be one of the things that we often take for granted. Lighting affects one's mood, productivity, and sleep. To improve these areas, consider adding natural lighting inside your house. Is it dark in your living room? Does your bedroom feel like you're inside a cave? Improve these problems by installing or replacing windows. If you have enough budget, consider adding skylights or large windows to let natural sunlight come in.
Clear a space in your yard for gardening
Want to promote time outdoors? Keeping a home garden is a fun activity for everybody. Gardening involves other activities such as landscaping and lawn mowing that surely require energy and movement. Even after thirty minutes of tending your plot, digging the soil, or pulling weeds, you will be pleased to sweat out all the negative energies from your body. It also takes lots of energy and thus may develop and tone muscles.
If your apartment lacks yard space, consider doing container gardening, a seemingly-easy act that actually requires lots of physical strength and regular activity.
Home improvement projects should be geared toward aesthetic and practical goals. A splendid-looking house should also promote wellness and a healthy lifestyle. These projects often require lots of money. To ensure that you are getting your money's worth, you may want to contact an expert who will discuss possible installment plans to finance the project. Remember, it is not just the mortgage but also the new home improvement cost you will pay regularly.
Thus, consider taking some time to think about the idea. You may also discuss it with your spouse or another family member. Whatever your budget is, a home improvement promoting a healthy lifestyle is worth every penny.