Every year we see development in tech, both in hardware and software. Despite 2020 being an all-around difficult year for many, researchers and developers are still continuing their jobs delivering us the latest in tech innovations. And with the first quarter of 2021 finished, what developments have we seen during these past three months of 2021?
Here are some trends and developments in technology that you should watch out for:
Arrival of Starlink
The first month of 2021 gave the world an interesting surprise: public pre-orders for Tesla's satellite internet. While the technology that makes Starlink work is by no means new, its reach far precedes anything that came before it. While people in the city centers normally have access to gigabit internet with a wide variety of internet service providers to choose from, people from everywhere else have to deal with slow internet. Especially ones in remote locations. This is where Starlink comes in to play.
It's able to deliver internet speed of up to 150mbps to essentially anywhere in the world, making it an invaluable tool to places that struggle in accessibility. As of February, Tesla reports that Starlink has more than 10,000 users, and it's expected to increase soon as more people become aware of the service.
Is it the Year of Linux?
It's been a common running joke among Linux users that "this is the year of Linux". But they have good reason to say it: every year, Linux' market share is increasing. Albeit it's a slow trickle, it's a consistent one. Linux's user base is constantly increasing, with a wide variety of use case scenarios. From running virtual machines for programmers to test their software safely, to companies needing a free and open-source alternative to CMMC level 3 compliance tools, even to niche independent gaming communities- Linux has planted its roots. While Linux taking a considerable chunk of the market is still far off, it's on its way to an increased presence and ever greater support.
Innovation in a Time of Struggle
Currently, a large percentage of the world is still feeling the effects of a global pandemic. Many countries still have closed borders and strict lockdown measures in place. Businesses and establishments not deemed as essential keep their doors closed, but their businesses open. How? Through e-commerce. Perhaps one of the strongest cases for e-commerce is the whole situation happening throughout the pandemic.
With people encouraged to stay at home and select few professions allow outside travel, online shopping has become the new normal. Shops of different kinds now host many of their products online. Food companies, formerly not having a dedicated delivery system now utilize food-delivery apps to compensate for a lack of their own, while even grocery chains now offer virtual shopping.
Another interesting tech trend behind the struggle is the increase of wearable technology. Wristbands that detect temperature are now commonplace in high-risk areas, such as hospitals or care homes. Even companies like Fitbit have taken note of the potential of their technology and have lent their help to research more about the deadly disease.
Ultra Mobile Personal Computers are Back!
Long before computers and laptops were standardized, companies were a lot more adventurous when it comes to designing their computers. This resulted in wild designs, from bulky yet advertised as portable all-in-one PCs to ultra-small, low-performing computers that can fit the palm of your hands. And before laptops were the common thing in portable computing, there were ultra-mobile personal computers (UMPC). These amazingly small devices were exclusive items for business professionals but were rendered useless by the prevalence of laptops. But they're making a triumphant return.
2021 has seen multiple companies release their take on the UMPC design, with companies like GPD and its Win Series line of UMPC to newer market challengers like One releasing One GX, to independent ventures such as the AYA-NEO. Even Lenovo seems to want a piece of the UMPC pie by teasing a product named Lavie Mini, another UMPC device. It seems that what was once thought as dead has now made a successful comeback, and we'll see whether it will truly remain for good this time.
Everyone is Streaming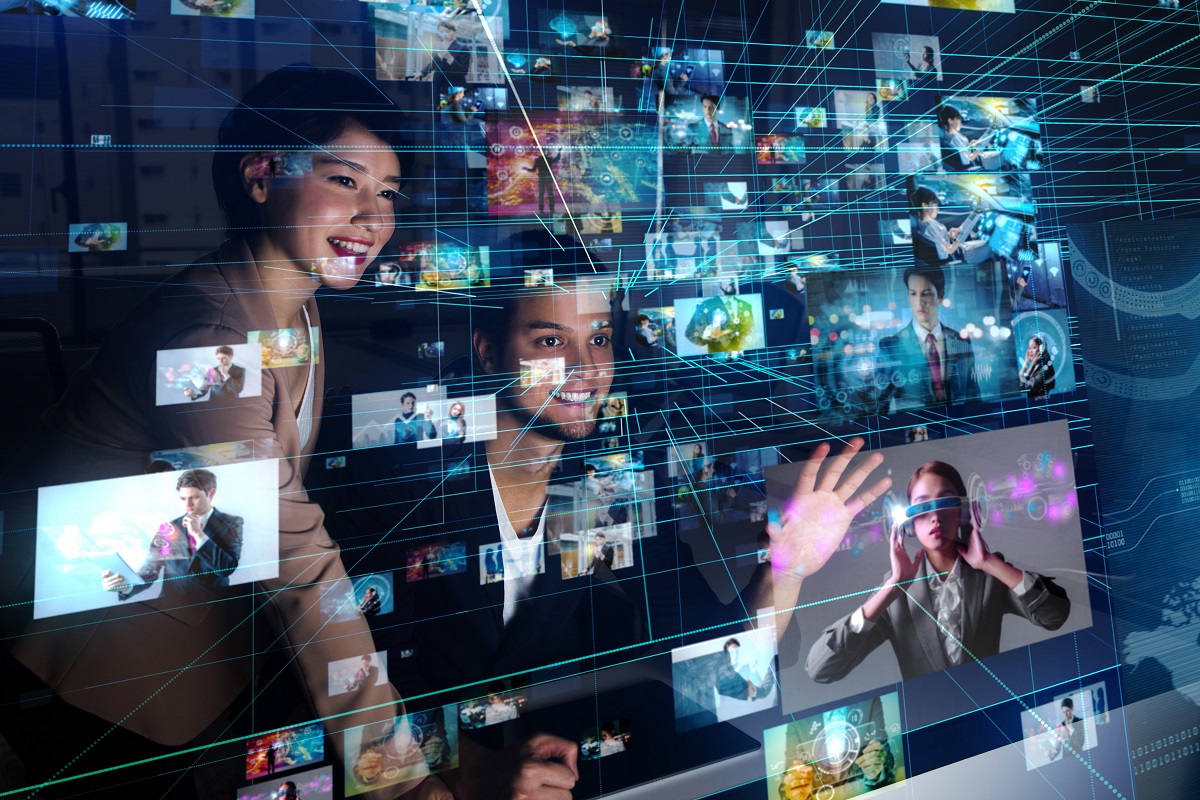 One of the most dominant forms of communication nowadays is video streaming, a feature that allows real-time video discussion with a partner from anywhere in the world. What was once thought of as something from science fiction, video streaming is taking a serious role in many people's everyday lives. Schools use it in replacement of a traditional classroom setting, while companies use it to prevent workers from having to go to their offices.
Thanks to the innovation in both hardware, software, and connections, consistent and high-quality video streaming is now available. With its prevalence nowadays, we can expect it to develop even further in the future.