For many workers, working in the office has been the only familiar and viable mode of work. However, at the height of COVID-19 restrictions, thousands of employees across the globe were compelled to stay home and work from there. The pandemic is not likely to go away soon, and even then, it's difficult to say that things will go back to how they were. So, the best way for companies and employees to cope with the changing times is to equip themselves with tools to ensure productivity, efficiency, and security.
Besides having an ergonomic chair, high-quality headphones, and a dedicated working space, having the right apps is also a huge plus for working from home (WFH). But with the many apps available out there, how do you choose which ones to use? Read on to find out.
Communicate and collaborate
Working in different places (and sometimes, different time zones) poses a challenge for collaboration. Luckily, there are easy-to-use tools available for you and your team.
Zoom
Zoom has become so popular for videoconferencing that some folks have begun to use it as a verb. The app can be installed on your phone, tablet, laptop, and desktop computer. You can quickly integrate Zoom meetings on online calendars, and you can protect meeting participants' privacy by requiring passwords. The screen-sharing function makes it the go-to platform for reports and presentations. The videoconferencing app's free version is quite generous, offering unlimited one-to-one video calls and 40-minute meetings for participants of up to 100. You may upgrade to a paid plan for video recording and automated transcriptions.
Skype
Microsoft's Skype has been around longer, so it's familiar to most people. Skype is reliable for supporting voice and video calls, instant messaging, and debit-based calls to mobile or landline numbers. It is used almost exactly like other tools for personal communication (e.g., Messenger). The app can also be used for screen-sharing and meeting recordings. Like Zoom, it is also free to use and available for mobile gadgets and computers. But unlike Zoom, you can access it via a web browser.
Slack
For work-related instant messaging, it isn't advisable to use social media. But sometimes, you may have an urgent question or a request for IT support. Slack is the emerging favorite for this need. It can be used on PCs, laptops, and smartphones. You can access it via a web browser or download the computer app. With Slack, you can create channels with specific members and directly reach out to individuals or groups. Easily share files, GIFs, and emojis on Slack to recreate friendly work banter. Slack also makes it hassle-free to track mentions and organize conversations based on topic or team.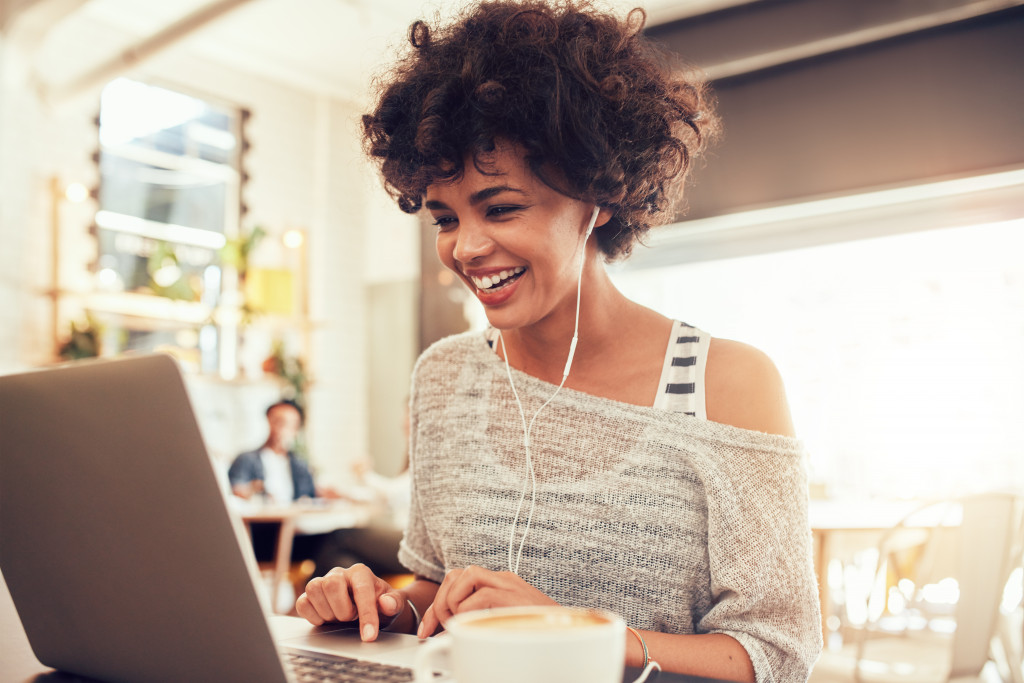 Monitor progress
For team leaders, it can be challenging to assign tasks to members and monitor their progress if you're not in the same workplace. But new tools for team management can lighten the burden.
Asana
Asana is best for teams that work closely together. It has a board-style layout that you can use to manage tasks, monitor due dates, and track a project's progress from start to finish. Team members can tick off tasks as soon as they're done, and you may put due dates even on subtasks to keep everybody on track. This app is free to use for up to 15 users.
Trello
Trello uses a card system that is easy to understand and navigate. Each card can be loaded with instructions, helpful links, and a due date to help a team member accomplish tasks with minimal supervision. It helps teams visualize their progress and be motivated to complete tasks on time. Users can make a board for personal use or coordinate with team members to create a collaborative task board. You may connect other oft-used apps like Google Drive to make your workflow even smoother.
Storage
Google Drive
Google Drive is an excellent choice for document editing and file management tools with a user-friendly interface. Additionally, it safely stores your data in the cloud. Using Google Drive's free version only entitles you to 15 GB of space. Meanwhile, Google Drive for Business comes with unlimited storage and an admin console that allows you to add or remove users, track usage, and manage devices.
OneDrive
OneDrive is available for all Microsoft account users. OneDrive can be used to sync files on a Windows PC or Mac operating system. It allows the uploading of files up to 15 GB in size. Interestingly, it also allows you to put an expiration date on your shared files for enhanced security. If you have a Microsoft 365 account, you can store up to 1 TB worth of files on this internet-storage app. The free version only accommodates up to 5 GB.
With all the available tools for working from home, it shouldn't be too hard to communicate, collaborate, accomplish tasks, and store files securely.