A first dating anniversary is an important milestone in your relationship. It means that you both nurtured the first impression and transformed it into serious affection. The early 365 days of your relationship is a trial period where you both discover each other's flaws, weaknesses, negative habits, and differences. It's a time of illusion, projections, and fantasies, and one year gives you a reasonable time to perform compatibility checks. If you're celebrating one year of exclusive dating, it means that your special someone is a potential candidate for a future wife.
Your first dating anniversary should be a celebration of your love's triumph over disagreements and disappointments that challenged your relationship during the initial year. To celebrate this milestone, you can take her to a place with mesmerizing landscaping or have a dinner date in the best commercial restaurant in Colorado Springs. Wherever you plan to take her, don't forget to surprise her with a gift.
How much should you spend on an anniversary gift
Some relationship books tell you that experience is better than a present. But like other women, your girlfriend is fragile and romantic. She'll go crazy when she receives something that screams how much you love her. Whatever gift you choose, remember to spend within your means.
For some filthy rich guys, spending within their means sounds like a trip to Prague or a Louis Vuitton. However, you do not need to buy your special someone an expensive gift if it exceeds your budget. You can get a romantic gift without breaking the bank. Homemade art, scrapbooks, and love poems are chic and cheap anniversary gifts. Whether you choose to give a useful tote, a snuggly sweater, or a basic tee, your special someone will appreciate the romance and the thought behind the act of giving. Inexpensive items that are thoughtful and personal will surely put that elusive smile on her face.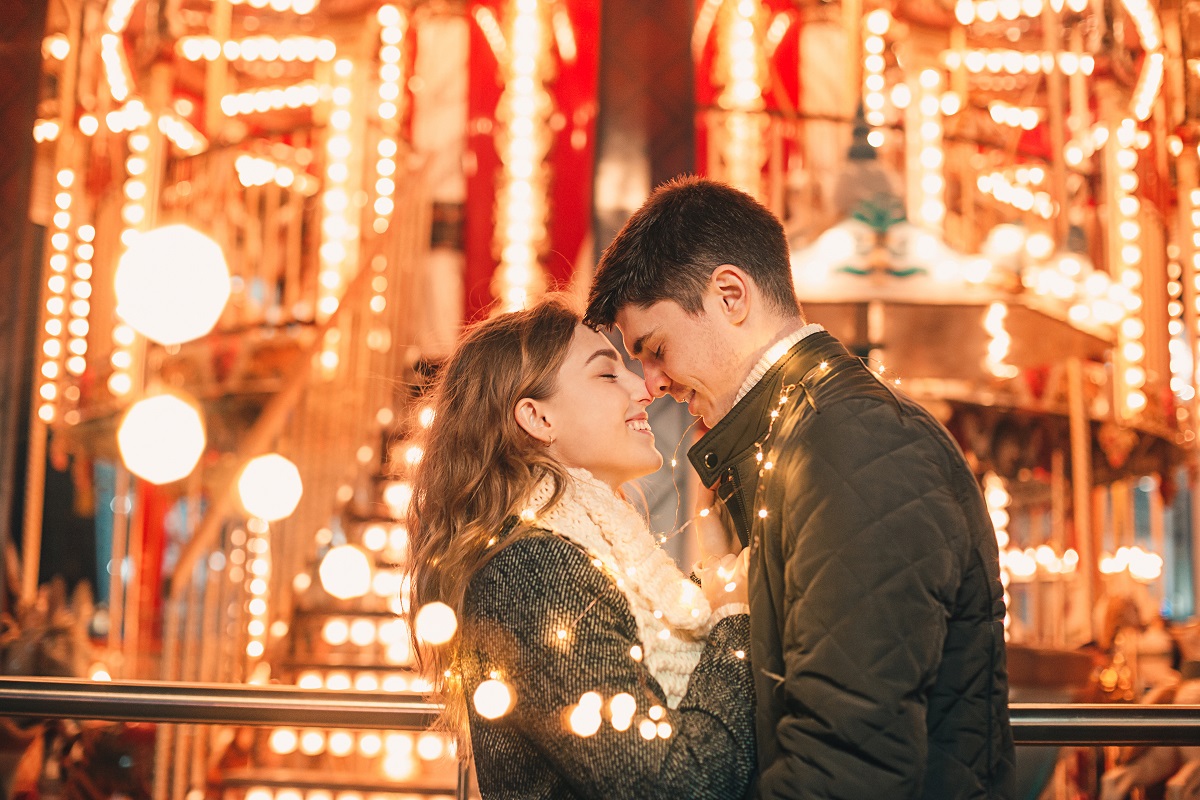 Melt her heart with flowers
Flowers are the ultimate language of love. They are symbols of romance, passion, and gratitude. Though giving a bouquet on special occasions is a known tradition, your girlfriend will still feel pleasantly surprised, loved, and remembered the moment you hand her a bouquet of fresh-cut flowers. Roses are the most popular choice, but you can deviate from the trend and choose other varieties. Peonies, stargazer lilies, tulips, and orchids are also powerful expressions of your affection. Despite the notion that women are complicated beings, giving your girlfriend a bunch of flowers will make her heart melt even if she is the most intricate type. Flowers have the power to stop time and put women in a moment of bliss. Giving her a simple bouquet is a surefire to make her feel special on your anniversary.
The monotony of daily routine can take a toll on your relationship, so your first anniversary is a perfect time to step back and make your hearts race together once again. The one-year mark reminds you that your love conquered the challenges of unrealistic expectations, disillusionment, and significant disagreements. Celebrate this exciting milestone and make every effort to turn your anniversary into a fairy tale.