The web design trends for 2021 seem to have a similar theme: rather than aiming for hi-tech fiction, web developers appear to be aiming for greater heights of reality. They are fusing the digital with the mundane like never before, demonstrating how much of a part of daily reality websites have become.
For businesses and companies keen on riding the new wave this year is offering, front-end development services should become one of their priorities. The initial web design concepts for 2021 are bringing the digital vision to life.
Retro is Coming Back
Even with the conveniences that contemporary technology provides for a designer's life, some of us still glamorize the past. The tiny errors and irregularities caused by early, unpolished printing techniques and human error are among the favorite features of genuine vintage and retro items. Despite their attempts to be similar, multiple hand-painted signs and ancient mass-printed books had minor differences and oddities. This adds to their appeal since they seem deliberate and personal, making each component in a series distinct and approachable.
Throwback typography, on the other hand, is seeing a renaissance. We don't see the same old boring typefaces. Stylization and a touch of creativity, on the other hand, are reinventing what vintage typefaces may be. This blending of ancient and modern can be seen on Spotify's Carnival marketing website. Instead of seeming stale and clichéd, they experiment with classic strong typefaces to breathe some life and being into them.
The Era of Parallax
A design approach that has recently grown in popularity – and for a good cause. We've spoken a bunch about how the web has evolved and how our standards of a website have grown. Today's online user wants to be amused and engaged. We are more than happy to interact with a website if we are asked to do so. You can do many cool things using parallax scrolling to encourage your visitors to interact with your site. There are countless articles with gorgeous, excellent, or even exceptional parallax scrolling in web design, as is typical with such online fads.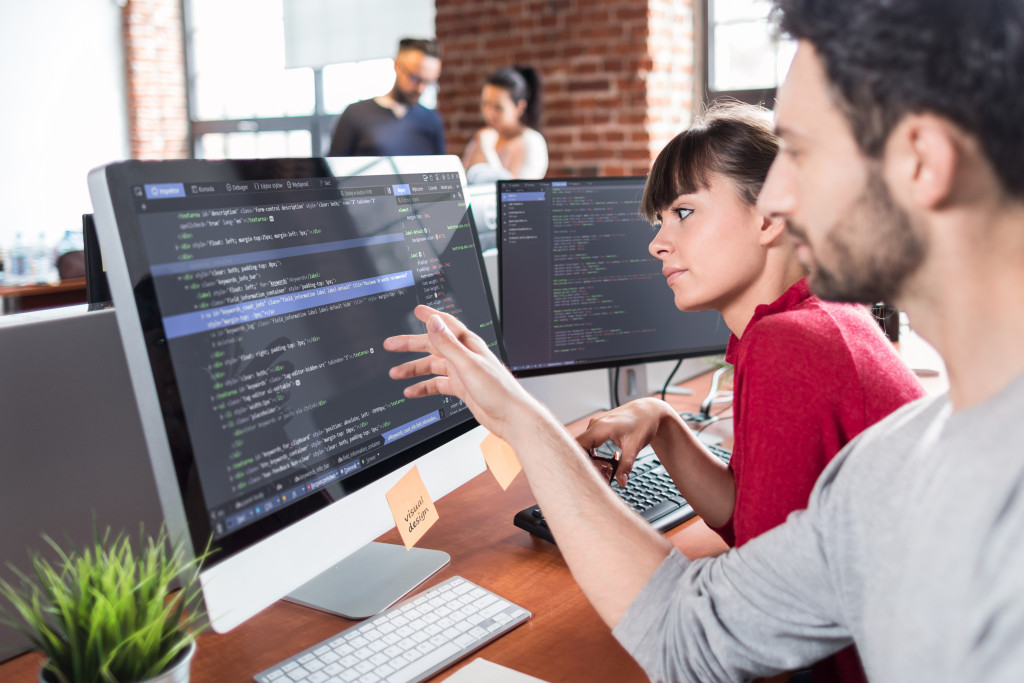 One topic we've been discussing a lot recently is narrative. Parallax scrolling is an excellent environment for telling your narrative interestingly and interactively. Allow your visitors to take charge and go through your narrative at their speed. The various layers that react differently to your visitors' scrolling behavior provide a feeling of complexity and even offer a range of narrative lines.
Another is engagement. You put your viewers in control using parallax scrolling. They take a more active role in their engagement with your site by doing so. This active participation provides the idea that they choose to interact with your site, making them more favorable and receptive to your message.
3D is Still the Name of the Game
The process of creating graphical material using 3D software is referred to as 3D visualization. 3D rendering, good computer-generated imagery (CGI), 3D graphics, and more similar phrases exist. In recent years, 3D visualization has grown in popularity and become one of the essential techniques for creating high-quality digital material. It is used in various sectors to produce high-quality visual material like pictures, infographics, and animations that aid in communication or provide a more realistic digital experience.
Marketing-wise, 3D product displays can distinguish the product. It is far simpler to present authentic goods and things from a 3-dimensional format than to take many pictures. Aside from that, we profit from viewing the product from every aspect and note all of the product's benefits. 3D visualization technology is unquestionably on the rise and in a constant state of change.
New improvements are being introduced, and the technology is being more widely used in various industrial areas. It will be fascinating to see how 3D visualization takes over in the following years and improves the productivity of many businesses.
The significant part about innovative graphic designs here is that every year brings a chance for a fresh start. While previous trends were motivated by the hope for a new decade, drawing from sci-fi and future technology, the graphic design themes for 2021 are putting people first.  Graphic design is all about converting the ordinary into something extraordinary.
The best 2021 web design concepts resemble the authentic style we would experience daily rather than format from a sci-fi film. It only shows how ubiquitous websites are in our lives and how the developers of 2021 are pulling them back to earth. What do you think the future of web technologies will be like?