Businesses need to be as efficient as possible in order to stay competitive. This means that they need to make the most of their resources and use them in the best way possible. One way to do this is by using business software.
Business software helps businesses become more efficient by automating tasks and improving communication. Automating tasks helps businesses save time and energy, while improved communication helps businesses avoid misunderstandings and make better decisions. Overall, business software helps businesses run smoother and more efficiently, which can lead to increased profits and a better bottom line.
In today's business world, there is an ever-growing need for efficient and effective software. With so many different options on the market, it can be difficult to know where to start. Here is a basic overview of some of the most popular types of business software, including CRMs, CMSs, and workflow optimization apps.
CRMs
A CRM, or customer relationship management system, is a type of software that helps businesses manage their customer data. CRMs typically include features such as contact management, lead tracking, sales automation, and marketing automation. A CRM can be a valuable tool for businesses of all sizes, as it can help improve customer satisfaction and loyalty, increase sales conversion rates, and boost efficiency by automating repetitive tasks. This software is so effective that it can boost efficiency by up to 34% and sales by 29%.
Some CRMs work for most businesses. Examples of these include Hubspot, Salesforce, and Zoho. However, there are also CRMs that are other users recommend more for specific business types. Construction businesses are better off using Procore and Pipedrive, while the most recommended software for mobile and auto detailing businesses is Urable.
CMSs
A CMS, or content management system, is a type of software that helps businesses create and manage digital content. CMSs typically include features such as WYSIWYG editing (what you see is what you get), template creation, version control, and media management. A CMS can be a valuable tool for businesses that need to create and publish content on a regular basis, as it can help save time by automating repetitive tasks and ensure that all content is consistent with the company's branding guidelines. Many companies have adopted this, from publishing to marketing companies. Experts believe the market for CMS will grow to $14.3 billion in the next 4 years.
Workflow Optimization Apps
Workflow optimization apps are designed to help businesses streamline their processes and workflows. These apps typically include features such as task management, project management, document collaboration, and real-time reporting. Workflow optimization apps can be a valuable tool for businesses that need to optimize their efficiency and productivity. Many of these apps actually integrate different elements of management and business to deliver the whole package, such as Oracle NetSuite.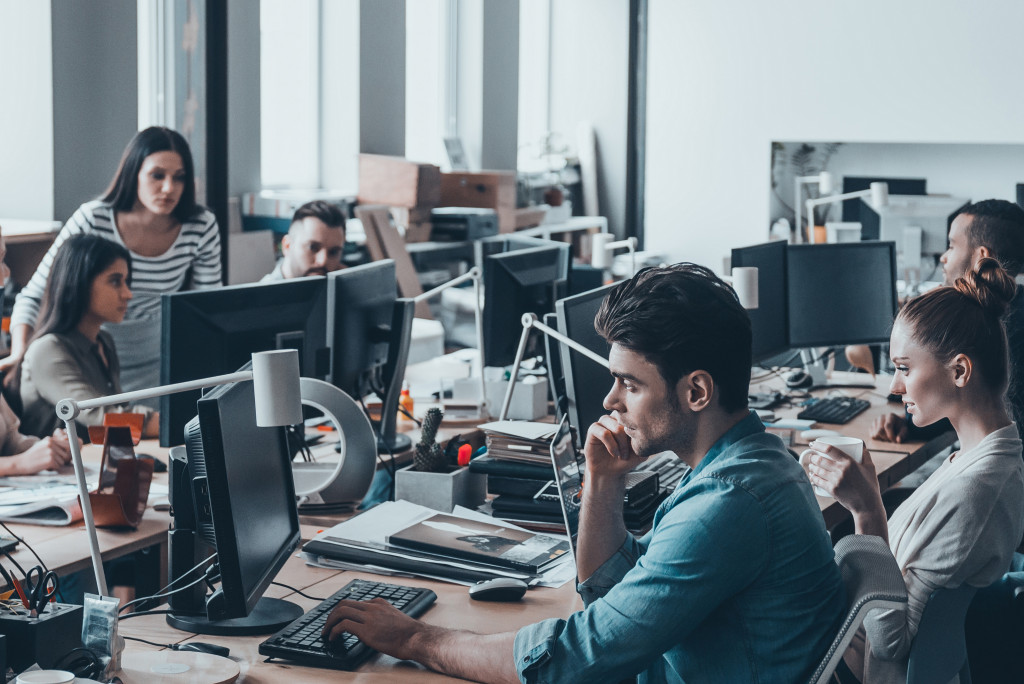 How CRM Improves Business Workflow
A CRM can improve your business workflow in several ways. First, by keeping all of your customer data in one central location, a CRM makes it easy for you to access the information you need when you need it. Second, by automating repetitive tasks such as email marketing or lead follow-up calls, a CRM can free up your time so that you can focus on more important tasks. Finally, by providing real-time reporting and analytics, a CRM can help you identify areas where your workflow could be further improved.
From First Contact to Final Feedback
The following is an example of a typical workflow from first contact to final feedback:
A prospective customer fills out a form on your website requesting more information about your product or service.
The form data is automatically added to your CRM as a new lead.
A sales representative contacts the lead via phone or email to offer assistance and answer any questions they may have.
If the lead expresses interest in purchasing your product or service, the sales representative walks them through the purchase process.
Once the purchase is complete, the customer is automatically added to your CRM as a new customer.
The customer receives an email thanking them for their purchase and asking for feedback on their experience.
The customer leaves feedback either through the email link or via an online survey.
The feedback is used to improve your product or service offerings as well as your overall business workflow.
Rinse and repeat!
Final Thoughts
As you can see, there are many different types of business software available on the market today. Each type of software has its own unique set of features and benefits that can help businesses of all sizes improve their efficiency and productivity levels. When choosing which type of software is right for your business needs, it's important to consider both your short-term and long-term goals. You'll surely find software that will best fit your business needs!